Headaches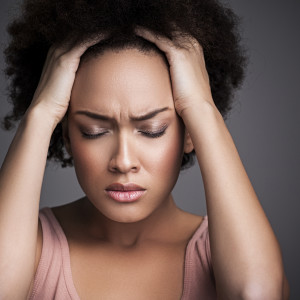 Headaches are a common painful disorder.  Experts now report that 90% of Americans will experience or have experienced a tension headache (HA).  Some headaches can be treated with specialized physical therapy.  We specialize in the treatment of cervicogenic headaches and work closely with many top neurologists in Jacksonville who also specialize in these disorders.  Mr. Burnette has extensive experience with these disorders and has helped countless patients decrease their pain and maintain their results.
Our exercise program is based on research from the world renowned spine expert, Dr. Gwen Jull from the University of Queensland, Australia.  Dr. Jull  has spent 20+ years as a leading researcher and educator of spine stability and the treatment of whiplash and cervical spine pain. Dr. Jull currently serves as the Director of the Cervical Spine and Whiplash Research Unit, at the University of Queensland, Australia.  She has published over 200 peer reviewed research articles and multiple text books and book chapters on the physical therapy treatment of whiplash, headache, and neck pain.
Mr. Burnette has had the privilege to study directly with Dr. Jull and learn her new research proven treatment for cervicogenic headaches and neck pain.  In Jacksonville/Northeast Florida, this new approach to the treatment of headaches and neck pain is now being offered at Australian Physiotherapy Specialists.
Definition: Cervicogenic headache is pain or discomfort located in the head, scalp, or neck regions and caused by abnormalities involving the spinal cord, nerves, joints, muscles or ligaments of the neck.
Our Treatment for Cervicogenic Headache Details:
This new approach is a six-week program based on research from the world renowned spine expert, Dr. Gwen Jull from the University of Queensland, Australia.
This "evidence-based" approach focuses on gentle joint mobilization of the upper three cervical facet joints and a low-load cervical spine endurance program to train muscle control of the cervicoscapular region.
A randomized clinical trial demonstrated that this approach can reduce the symptoms of cervicogenic headache by 50% or > as well as maintain the results one year later.
Many patients will begin to feel relief from their head and neck pain in as few as four to six visits.
Every patient is given a six week training log and HA dairy to improve compliance and track progress.
Call today and ask about our FREE cervicogenic headache screen to find out if our program is right for you.
Cervicogenic Headache Information On YouTube